Incident Response Services
Resolve security incidents quickly and efficiently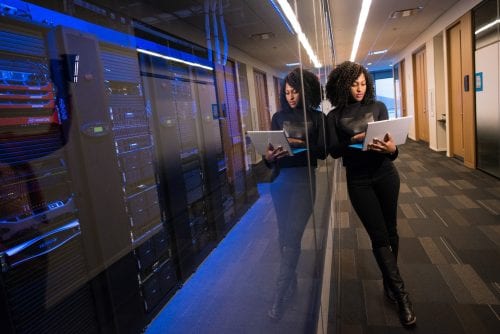 Your business is your top priority.
At best, attacks are a distraction. At their worst, they can cripple your operations.
End-To-End Computing has dedicated incident responders to help you quickly investigate and thoroughly remediate attacks, so you can get back to what matters most: your business.
Our consultants combine their expertise with industry-leading threat intelligence and network and endpoint technology to help you with a wide range of activities — from technical response to crisis management.
Post-engagement deliverables
At the end of an investigation, you'll know the full scope of the incident, including:
Affected applications, networks, systems, and user accounts

Malicious software and exploited vulnerabilities

Information accessed or stolen
All critical information will be detailed and documented in three actionable reports:
Executive summary: Summarizes investigative process, major findings, and containment/eradication activities.

Investigative report: Details attack timeline and critical path with a list of affected computers, locations, user accounts and information.

Remediation report: Details containment and eradication measures and includes strategic recommendations to enhance your organization's security posture.
Tabletop Exercises: Leverage tabletop exercises designed to proactive and improve your organization's ability to respond to actual incidents. We will assess, validate, and improve existing incident response plans, or assist you with creating one from scratch
Threat Hunting: Discover if an attacker is currently operating undetected in your networks with proactive threat hunting techniques.
Recon analysis: every threat actor starts by performing recon on their organization. Know what data exist in your organization before it is utilized in an attack.
Forensics & Investigation: Neutralize threats with intelligent, cutting-edge investigative.
Network Forensics: Develop attack context in near-real-time and facilitate rapid investigations.

Malware Analysis: Provides a secure virtual environment to test, replay, characterize, and document advanced malware.

Endpoint Forensics: Rapidly prevent, detect, and respond to threats with comprehensive, intelligence-driven endpoint visibility.
PCI Assessment
A PCI Assessment will provide a comprehensive foundation for PCI compliance.
ISO 27001
Leverage our Proven Process Package and ISMS/ISO 27001 subject matter expertise to gain ISO 27001 certification.
GDPR
Is your business required to comply with GDPR as defined by the EU Commission? Do you sell products or services to organizations with citizens residing in the EU?
DFARS
Do you have a contract from the Department of Defense? Our NIST-based framework allows our clients to identify and prioritize the protection of Controlled Unclassified Information (CUI).
HIPAA HITECH
Range of HIPAA security, privacy, and breach notification audit services to help our clients identify and prioritize compliance needs.
SOC2 & 3
SOC 2 or 3 is an auditing procedure that ensures your service providers securely manage your data to protect the interests of your organization and the privacy of its clients.