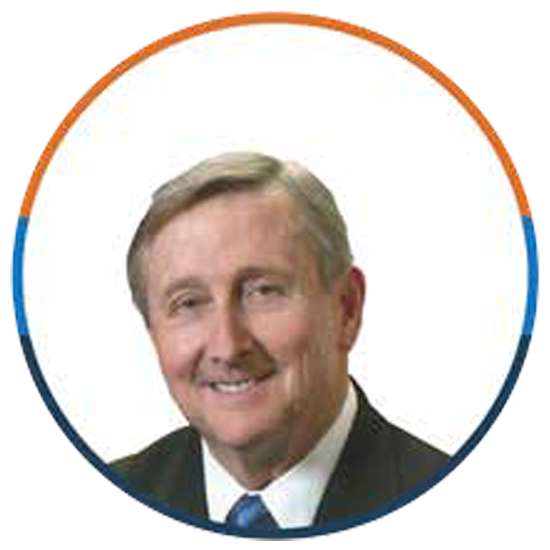 Dave Bryan
Major General (US Army  Retired)
Bryan Business
Management &  Technology
CEO/President 
Read Bio
Major General James D. "Dave" Bryan, U.S. Army (Retired), is the  President/CEO of Bryan Business Management and Technology, LLC,  established in 2011. In this capacity he provides tailored advice and assistance  to growth-oriented companies and senior government officials in the areas of  leadership development, business management and development, information  technology, cyber security, strategic business planning and IT portfolio  management. BBMT supports high technology products and/or services  companies who specialize in innovative information technologies, network  operations and cyber defense, enterprise architectures and services, AI/ML,  space systems and mobile C4, identity management, cloud computing and  related fields. His recent work also includes assisting regional state universities  to develop Bachelor's and Master's degree programs in Cyber Security. He  also is the Founder and Principal Facilitator for "The Leadership Forum", a  uniquely tailored "rising star" leadership development program. Dave has  completed the Harvard Business School Corporate Board Director Program and  is a certified Fellows-level member of the National Association of Corporate  Directors. 
Dave is the Strategic Advisor and Chairman of the Board of End-to-End  Enterprise Solutions (E3S), an advanced technologies development and  implementation company that focuses on AI/ML, cyber security, big data  management, and related sharply focused IT services; former Chairman of the  Board and Proxy Holder of UltiSat Inc., a full spectrum global satellite services  company; Board Director and Strategic Advisor of Vancro, Inc., a cyber threat  intelligence and analysis company that also provides a unique capability of  American Sign Language services; Board Director and Investment Partner of  Vigilant Watch Integration, Inc. that specializes in comprehensive enterprise  architecture development including capital planning and IT portfolio  management strategies; former Strategic Advisor with Helm Cyber Inc., a  cyber-security company with products that detect and protect against  unencrypted data infrastructure vulnerabilities, provide full database  topography discovery, and detect insider compromised credentials. He is the  Strategic Advisor to Indigo IT, a highly successful, rapidly-growing Woman Owned Small Business that specializes in exceptional high-end IT support  services for discriminating customers with missions of high consequence; and  Strategic Advisor to Spectrum Exchange, that specializes in developing and  implementing advance spectrum management and spectrum sensing  technologies. He is the former Chairman of the Board of Eutelsat America,  Corp., a satellite bandwidth services company; and former Board Director of  Cyber Squared, Inc. (now Threat Connect, Inc.) which focuses on proactive  intelligence analysis of advanced persistent cyber threats. He has served as a  featured speaker on network security issues at the prestigious Amphion Forum  and numerous other fora, and is a charter member of the Security Innovation  Network and Cyber Conflict Studies Associations.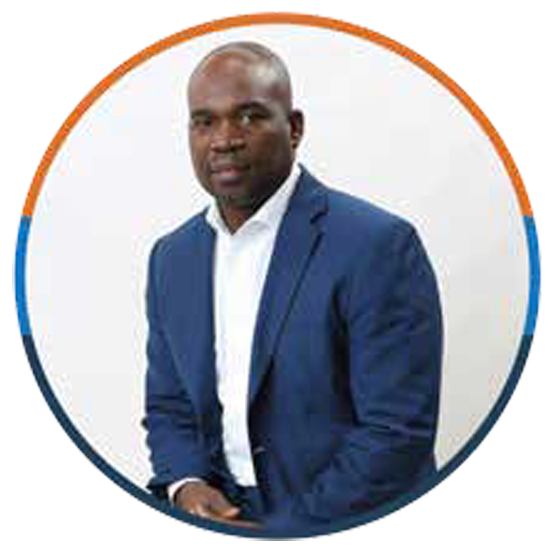 Esteve Mede
Co-Founder & CEO
Read Bio
CEO & Founder Esteve Mede was a former Federal Chief Information Security Officer (CISO) with over 20 years of delivering results to both private and public sector. Esteve's broad technology, cybersecurity, operations and business background has been spread across diverse organizations. He was a Patent Examiner at US Patent and Trademark Office in the area of Information Security and Cryptography. He served at the Department of Commerce as an Information Technology Security Officer before leading the IT Shop for the Postal Regulatory Commission. 
Adept at leading cross-functional and multinational team; he is also highly skilled at merging disparate technologies and personnel into team-centered business units, leading to more efficient and creative solutions. Esteve is an expert at creating technology roadmaps, managing finances and delivering new functionalities quickly and effectively. This talented team builder has a knack for developing long range visions and translating them into reality.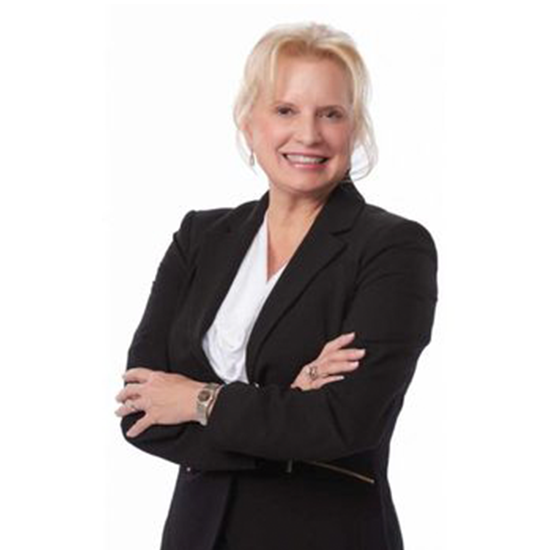 Kristi-Bender-Carey
CEO Bender-Carey Capital LLC.
Read Bio
Kristie's professional career started as a stockbroker in 1980 with Shearson  American Express in Iowa. Additionally, she founded and managed American  Finance Inc., a large Commercial Finance company, for over 16 years.  American Finance Inc. provided the capital stack for hundreds of commercial  projects throughout the United States. This was the first steppingstone required  to propel her into the banking world. 
Kristie served as a Market President and Regional President in two large  publicly traded banks, hired employees, coached, trained, and mentored her  clients and personnel. She has been responsible for professional development  and training across multiple locations for their employees and clients, she is  well-versed in organizational development and strategic planning. Besides  talent acquisition, she is experienced in the rapid transition of new employees,  workforce retention, professional development, performance  planning/evaluation, and coaching for success. 
After leaving the banking world, Kristie started an elite advisory firm in 2018,  The Bender-Carey Group. She uses her extensive corporate and banking  experience to help professionals reach their maximum market and growth  potential by using strategic planning, career coaching, human resources,  organizational development, community involvement, and business  advancement through marketing and communications. She has helped  companies and their emerging leaders with professional assessment and  research to create effective career strategies. Bender-Carey Group provided  their clients with the best capital stack required for their unique projects. She  has been a keynote speaker and led training and development workshops on  various topics including career management, finance, trend analysis, market  strategies, and leadership development/empowerment. 
"I focus on 'out-of-the-box' thinking, offering creative financing solutions and  providing business clients with a high level of service." 
Kristie served on the Board of Directors for the Southern Colorado Women's  Chamber of Commerce, served on the Pikes Peak or Bust Rodeo committee, is  a member of Colorado Springs Chamber of Commerce, Colorado Springs  Housing and Building Association, Colorado Businesswomen, National  Association of Women in Construction, Realtors Commercial and Industrial  Society, Pikes Peak Association of Realtors and American Paint Horse  Association. She is a volunteer certified family investigator for CASA (Court Appointed Special Advocates for Children) of the Pikes Peak Region. She is  particularly proud of being voted one of the "Women of Influence" in Colorado  Springs. She has been featured in the Business Journal as "one-on-one", and in  the Style magazine as "People to Know".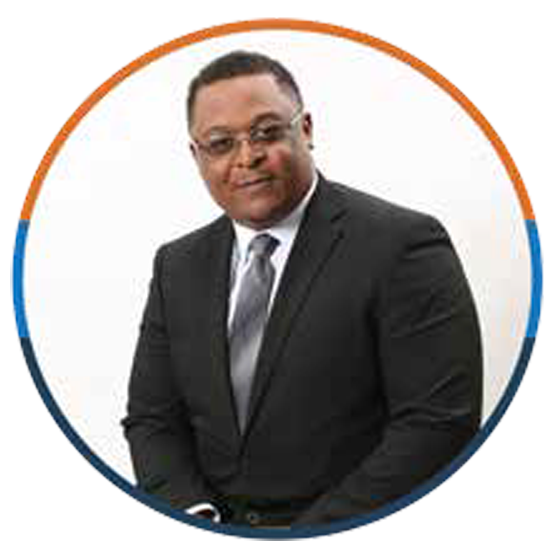 Carlton Harris
Co-Founder & Snr VP, CGO
Read Bio
CTO, VP & Co-founder Carlton Harris compliments Esteve's skills and has over 15 years of experience in information security and cybersecurity, supporting a vast number of government agencies such as; the US Navy, National Security Agency, US Army Intelligence command, and Department of State. Carlton is proficient in SOC implementation, Incident Response and Cloud Security architect and design. Currently as Senior Vice President of End To End Enterprise Solutions he directly oversees company growth and establishment of products and services to support R&D, AI\ML, Engineering and Cybersecurity. Carlton directly leads architecture teams to implement enterprise solutions to support emerging technology use cases, including Blockchain, AI\ML, and Secure DevOps implementations. 
Download Our Capabilities Statement