Assistance for Immediate Cybersecurity Concerns
When you have a cybersecurity threat or breach that requires immediate response, End to End Computing is here to provide the urgent service you require.
Our team is committed to helping your business strengthen its security in both the short-term and the long-term. Contact us now for assistance with cybersecurity management and a comprehensive approach to address a recent cybersecurity breach. 
Where Can You Turn After a Cybersecurity Threat?
As a leading provider of cybersecurity management and a wide range of other managed IT services, the End to End Computing team understands the necessity of providing immediate service when you find yourself vulnerable to cybersecurity threats. As a trusted Managed Security Service Provider (MSSP), we provide cybersecurity services that allow you to stay ahead of the ever-changing set of cybersecurity risks faced by today's businesses.
We provide ongoing cybersecurity management and DevSecOps services to help you stay protected well into the future, and critically, we also provide immediate service to those experiencing a security risk that require an urgent response. Contact us now to receive urgent cybersecurity service.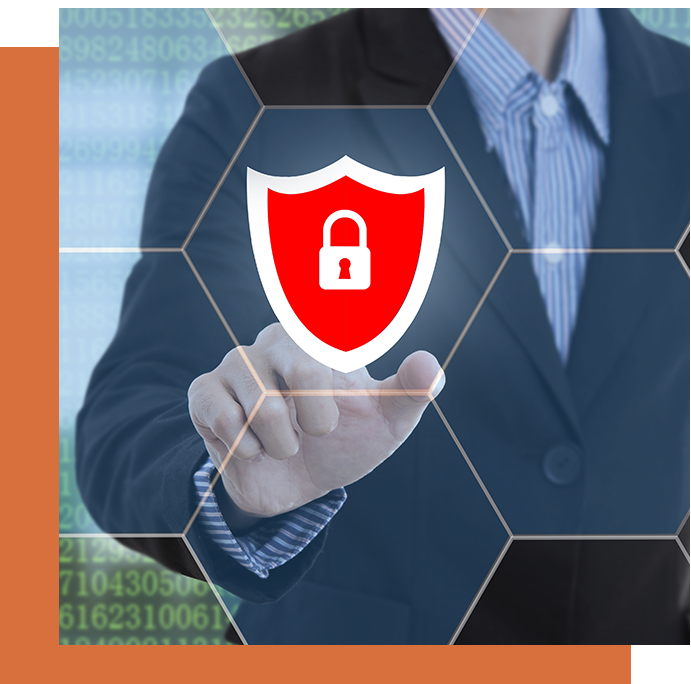 Our Cybersecurity Services Include:
Unified essential security controls

— all-in-one cybersecurity management service

Centralized monitoring

— one platform to monitor both your on-site and cloud infrastructure

Continuous threat monitoring, detection, and response

— staying aware of threats and responding when they emerge

DevSecOps service

— ensuring proper security from the start of your development process
Urgent security service — our team provides round-the-clock response when you need it most

Managed Cybersecurity Services

Threat Monitoring and Response

Immediate Assistance Available

Comprehensive and Affordable
Security When You Need It Most
Cybersecurity is an ongoing concern in nearly every business and industry, and staying ahead of constant changes in today's dynamic cyber threat landscape is a difficult task. While preemptive security measures should always be taken by any business, if you find yourself vulnerable to a threat or an actual cybersecurity breach, it helps to know where to turn for assistance. At End to End Computing, we are committed to delivering immediate security service to businesses when they need it most, protecting your valuable information and your standing as a trusted business.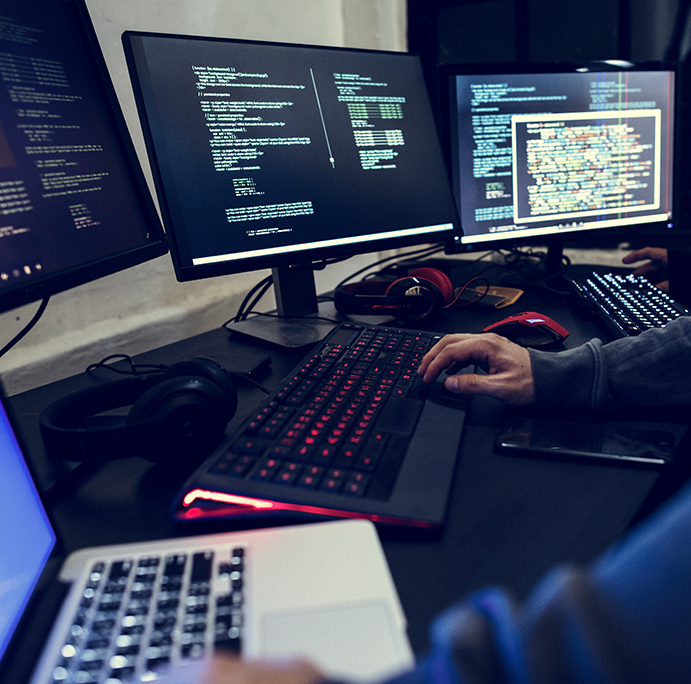 Cybersecurity Tailored to Your Industry
Cybersecurity is an extremely important consideration for every business that operates online in any capacity, but the exact needs will vary considerably among different businesses and different industries. At End to End Computing, our team has the expertise and the access to security platforms to handle your security needs comprehensively. The Unified Security Management (USM) platform we utilize provides comprehensive security service for detecting threats, responding to security incidents, and ensuring security compliance.
Gone are the days of small- to medium-sized businesses not having access to the security services they require — with our USM approach, we provide outsourced small business cybersecurity services to fully meet your needs. We are also capable of meeting the unique needs of those in the medical industry, emergency response fields, federal agencies, and many industries in between. Our team will work with you to ensure that your security needs are met, and that immediate service is provided the moment you need it. Contact us today to learn more and to request immediate or ongoing cybersecurity service.
Complete Technology Service Provider
While End to End Computing is an industry-leading specialist handling the cybersecurity management of a wide variety of industries, our team is also equipped to provide comprehensive solutions for growing and supporting your business. We understand the rapidly changing world of information technology, and provide the service your business needs to grow and stay ahead of the tough competition. Visit our Core Capabilities page to learn more about how we can help your company through business transformation, system engineering, innovation, and a range of other services to help you stay ahead of the curve.