The End-to-End Computing Resource Library offers a variety of information on IT security and managed services. Search for specific types of content using the search bar, browse recently added content below, or view the full library here.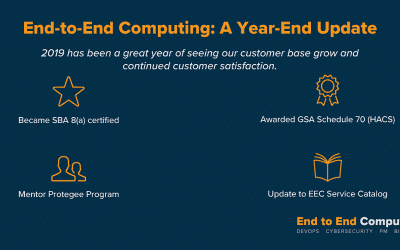 2019 has been a great year of seeing our customer base grow and continued customer satisfaction. Here are just a few of the highlights from the past...
Cloud use is becoming ubiquitous across all sectors and organizations as they adopt...
Ransomware continues to be a growing threat across the public and private sector...
The Department of Defense (DoD) has released the Cybersecurity Maturity Model Certification...